Creek Fire Services
Helping Land Owners and Businesses with the

Clean Up

Process
Creek Fire
The Creek Fire is now the largest single wildfire in California's history! The devastation the Creek Fire continues to leave behind has affected many individuals, land-owners, homes, businesses, and livelihoods in the surrounding communities, and has destroyed an untold number of acres of grassland, forest, chaparral, and other natural habitats.
The lack of thinning or havesting in dense forest stands increases the threat of fires, endangering wildlife and habitats, and will often result in hotter more destructive fires.
At Pioneeer Logging, we are committed to providing land-owners and businesses with the assistance, services, and support that you may need at this difficult time.
For current Creek Fire incident information, announcements, closures, news, maps, and more see:
InciWeb - Incident Information System.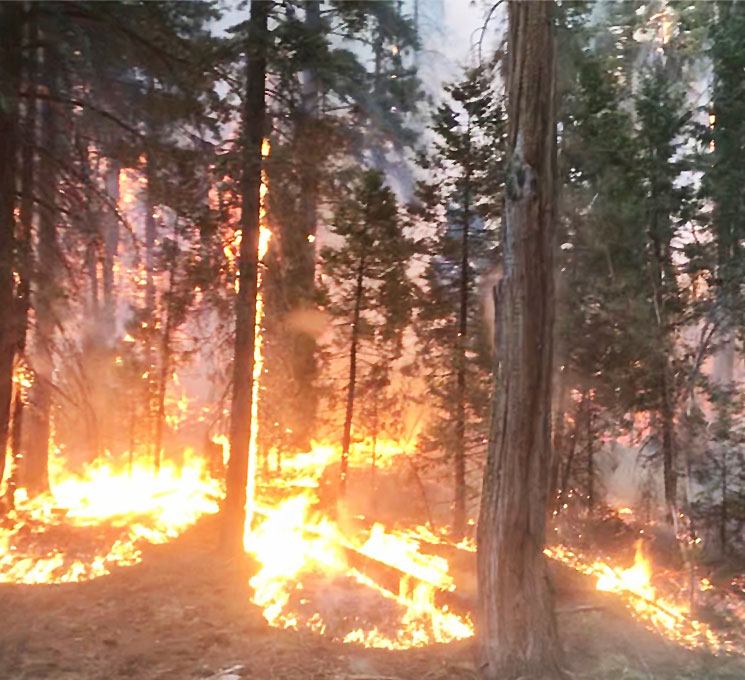 Services Overview
Some of the Services that we Offer
Land/Lot Clearing
Land and lot clearing services for fire damage clean-up, site preparation and development, cutting and clearing brush.
Salvage Logging
Logging forest areas damaged by wildfire and other natural disturbances in order to recover economic value.
Sanitation Cutting
Prevents diseases or pests from spreading to other nearby trees, and promotes healthy regeneration of new trees.
Fire Hazard Reduction
Services available to support firebreak construction, commercial thinning, as well as land and brush clearing.
Timber Felling
Services include both hand and machine felling operations, and are followed with limbing and skidding operations.
Power Line Refuse Clean Up
Cutting and clearing brush for power lines and right-of-way clearing projects such as site preparation.
Log Deck Removal
Log deck removal services are available to support the removal of a pile of logs on a landing area.
Shovel logging
The process of moving logs from the forest to the road with a loader with the least impact to soil disturbance.
Timber Stand Improvement
Supporting practices that improve the vigor, stocking, composition, productivity, and quality of forest stands.
Frequently Asked Questions
We have answered a wide range of Questions for your Convenience
Q. How do I get an Estimate from Pioneer Logging?
You can contact us via the email contact form provided on this page, or reach us directly by phone at: (559) 779-7651. Our US Mail address is below:

Pioneer Logging
PO Box 403,
Auberry, CA. 93602

Q. Is Pioneer Logging a Licensed Timber Operator (LTO) in California?
Yes. Pioneer Logging is a Licensed Timber Operator (LTO - License # A1200), and is licensed under the Forest Practice Act law and are authorized to conduct forest tree cutting and removal operations in the State of California. LTOs must understand and comply with all laws relating to such tree cutting or removal.
Q. What is the process to get an estimate Creek Fire damage on my property, and schedule the work to be done?
After initial contact, land owner will complete a "Right of Passage" to Pioneer Logging as well as have a Township Parcel and Range Map in hand; this will allow Pioneer Logging to give an estimate on the property site. Schedule will be set by Pioneer Logging and Land Owner once both parties have approved the estimate.
Q. How does Pioneer Logging bill me for services that are rendered?
Pioneer Logging will notify Landowner when work is completed. Upon a fully executed contract, landowner will have 15 days to submit payment in full.
Q. What should I expect from Pioneer Logging when clean up work gets started on my property?
After approved estimate, Pioneer Logging will draw up a simple contract to be signed by both parties. Pioneer Logging will then start with transport of necessary equipment. Pioneer Logging will start on the scheduled date. Dead timber will be removed to industry standard. Refuse will be disposed of. Any requests for improvements still standing will be treated on a case by case bases, as requested by land owner.
Q. What options are available for land-owners and businesses in the Creek Fire affected areas?
Pioneer Logging is offering 3 options to our community to keep things simple and cost effective:
OPTION A: Removal of burnt timber and refuse, full clean up.
OPTION B: Removal of only burnt timber.
OPTION C: Removal of structures and improvements, refuse disposed of.
Q. What are the legal consequences if a LTO is not used for a logging operation?
In the State of California, strict enforcement of Licensed Timber Operators (LTOs) is in place. Use of non-licensed operators can result in fines of $1,000 or more.
Get in Touch with us
Still have Questions? Contact Us using the Form below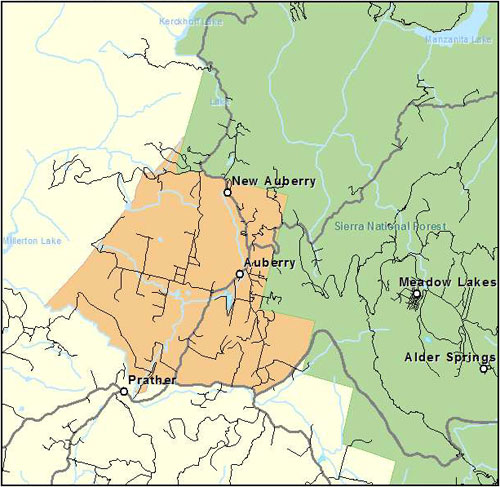 Our Location
(Sierra National Forest) Auberry, California
Speak to Us
(559) 779-7651
Pioneer Logging on Facebook